AutismRecoverySystem.com
Autism Recovery System.com is a comprehensive, multi-language biomedical autism treatment website that provides you direct access to Dr. Kurt N. Woeller for questions and answers regarding biomedical intervention for your child. You also have access to articles, protocols, videos, audio recordings and more created by Dr. Woeller to assist you in helping your loved one with autism. This is a truly unique website that provides parents (and physicians) access to a biomedical autism specialist right at your fingertips, and from the comfort of your own home.

AutismRecoveryTreatment.com
Visit Dr. Kurt N. Woeller's FREE video blog for important information about biomedical intervention for autism. You can do a search for topics and watch short videos created by Dr. Woeller on a variety of topics related to biomedical treatment, testing, and current information related to autism.

AutismSupplementsCenter.com
The Autism Supplement Center site is a comprehensive resource for supplement information useful for autism. Dr. Kurt N. Woeller has created short video descriptions for many supplements describing how they are used, common dosages, and what types of situations various supplements are helpful. Dr. Woeller has also created a 'Supplement Guide Book' to help better understand how to incorporate supplements into your child's biomedical program.

LabTestsPlus.com
Are you interested in getting lab testing done, but don't have a physician to order them for you? Do you have lab tests that you need explained? Feel uncertain about what various test markers mean? Dr. Kurt N. Woeller's lab test order and review service allows you access to lab testing and clinical insight expertise in biomedical autism intervention. See website for more details.

GetSonicCholesterol.com
Cholesterol deficiency is a major problem in autism. Cholesterol is important for brain health and increasing cholesterol levels back to normal has been shown to improve language, behavior, and cognitive abilities in individuals with autism. Low cholesterol is also a risk factor for anxiety, bipolar disorder, cancer, depression and other mental health and physical disorders as well. Sonic Cholesterol from New Beginnings Nutritionals is a specific supplement that helps raise cholesterol to healthy levels. You can gain access to Sonic Cholesterol supplementation through GetSonicCholesterol.com with the assistance of Dr. Woeller. See website for details.

MethylB12ForAutism.com
Methyl-B12 therapy is extremely important for individuals with autism. It is regarded as one of the most beneficial biomedical intervention and its use (specifically in the subcutaneous injection form) should not be overlooked. Dr. Kurt N. Woeller's ebook explains why Methyl-B12 it is beneficial, how to administer it, and how to obtain it.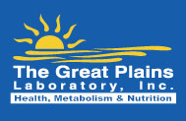 Great Plains Laboratory
Great Plains Laboratory Webinars – As part of Dr. Kurt N. Woeller's ongoing educational programs he provides FREE monthly webinars on various topics related to biomedical intervention for autism through Great Plains Laboratory. Sign up through Great Plains right now to gain access to these important events.

Respen-A
Respen-A is an important therapy for autism. Dr. Kurt N. Woeller has created some videos that explain the benefits of Respen-A which can be found on the Respen-A website. There is also an abundance of additional information about how this therapy works and how to obtain it for your child.
For consultation scheduling with Dr. Woeller he can be contacted – HERE.